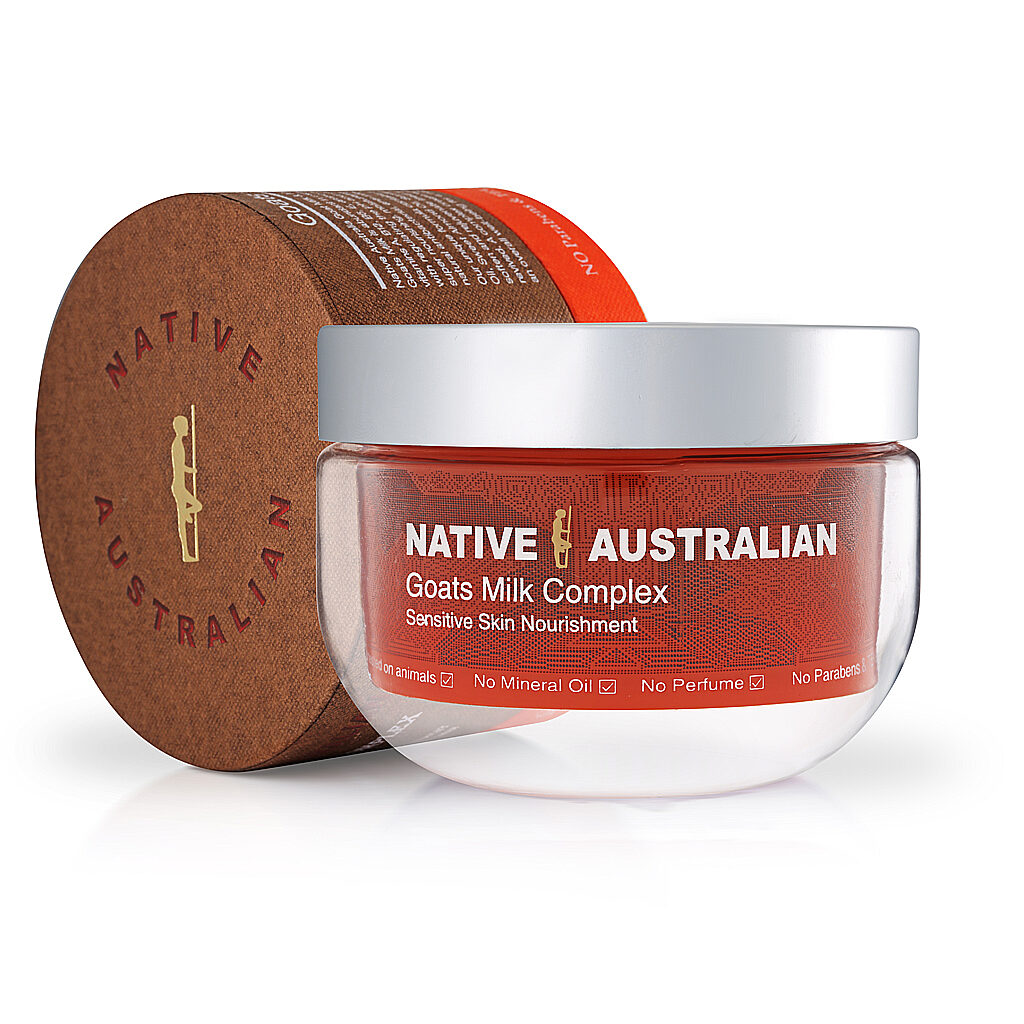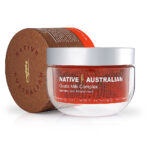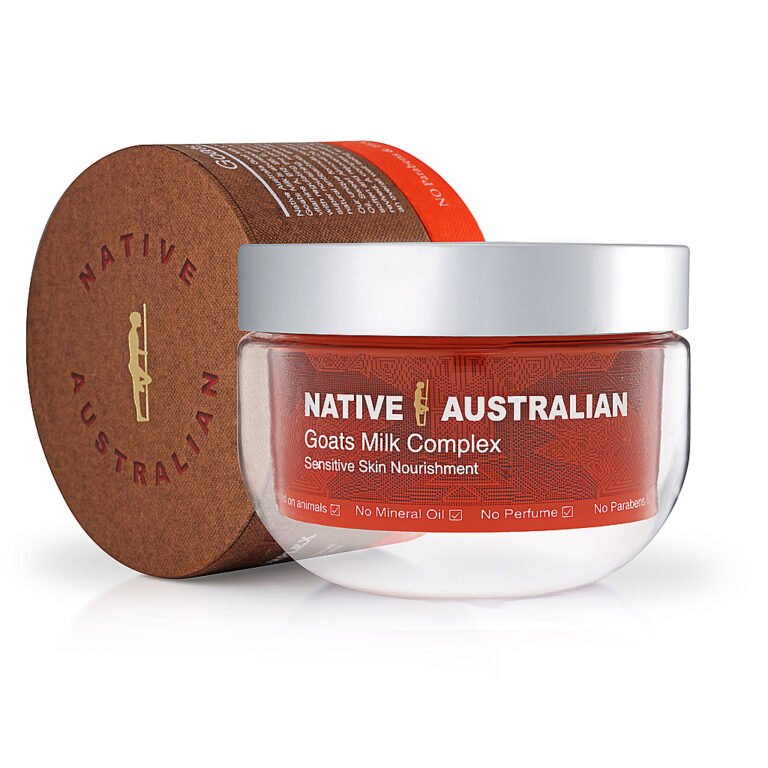 This quick absorbing non-greasy luxurious cream will nourish, refresh & revitalise your skin. Keeping skin soft, hydrated & promoting a natural healthy complexion. Features Goats Milk, to stimulates healthy skin renewal, & Australian Native Manuka Honey, a natural humectant renowned for its antibacterial & antioxidant qualities.
Recommended for dry & sensitive skin.
Read More
Goats Milk & Manuka Honey
View all ingredients
Dulcis (Sweet Almond) Oil, Macadamia Integrifolia Seed Oil, Helianthus Annuus (Sunflower) Seed Oil, Citrus Aurantium Dulcis (Orange) Peel Oil, Manuka Honey, Butyrospermum Parkii (Shea Butter) Fruit, Cananga Odorata Oil, Sorbitol, Tocopheryl Acetate, Acrylates/C10-30 alkyl acrylate crosspolymer, Disodium EDTA, Phenoxyethanol, Chlorphenesin, Sodium Hydroxide.
Goats Milk is rich in many nutrients including essential proteins, vitamins, amino acids, minerals & natural lactic acid which stimulate healthy skin renewal & contribute to the regulating of the pH balance of your skin.
Manuka Honey is a natural humectant renowned for its antibacterial, anti-inflammatory & antioxidant qualities, to promote healing, draw in moisture & soothe irritated skin.
Enriched with natural Macadamia, Ylang Ylang, Sunflower & Sweet Orange oils, this cream offers optimum moisture balance & helps keep your skin soft, supple & well-hydrated.
Massage gently into skin as often as required.