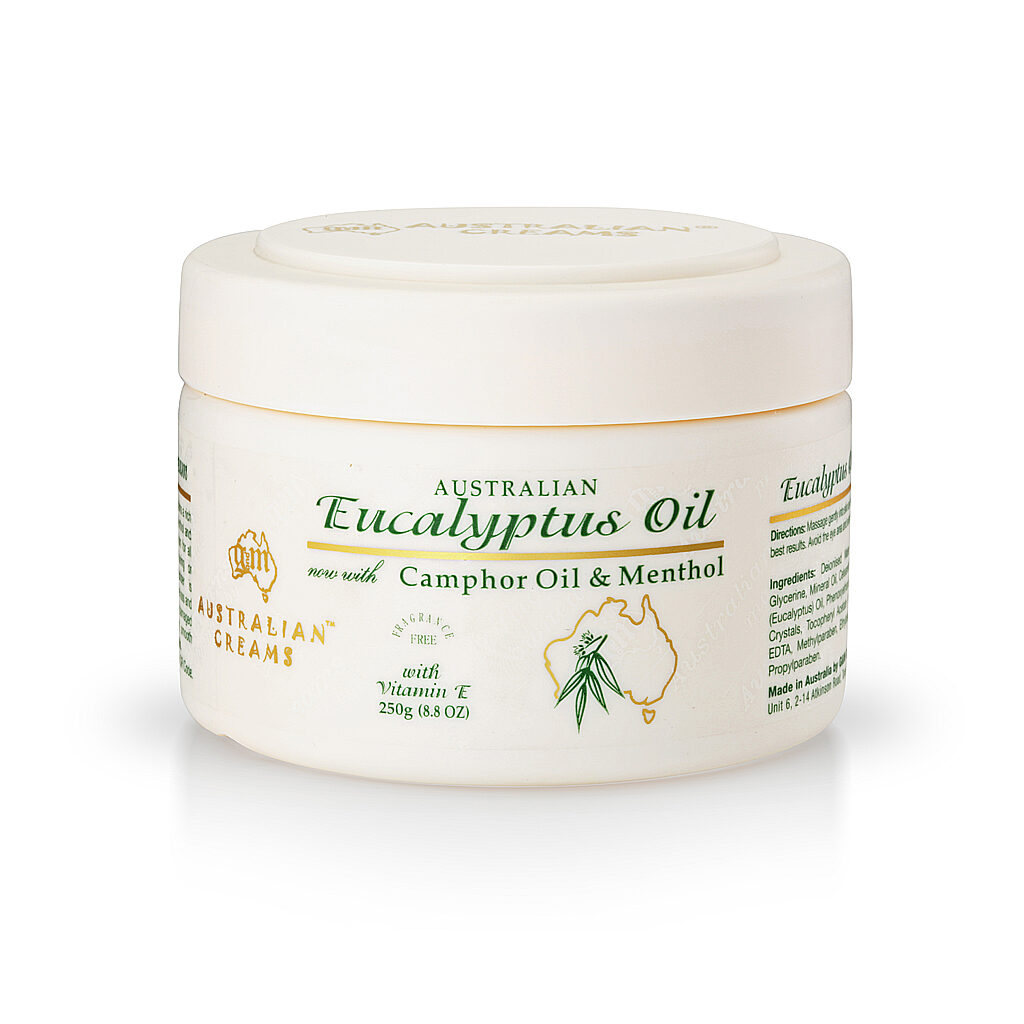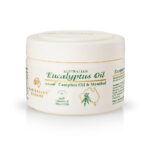 Australian Creams Eucalyptus Oil features a rich blend of pure Australian Eucalyptus Oil, Camphor Oil & Menthol to help naturally relieve muscular & arthritic pain, whilst keeping skin soft, smooth & supple.
Enriched with Vitamin E to soothe, restore & support skin's natural healing abilities. With no added colouring or perfumes, this non-greasy moisturiser is specially formulated to reduce moisture loss, refresh & soothe. Good alternative to chest rubs for colds & flu. Highly recommended for dry, damaged & tired skin. Can be used all over the body. Avoid the eye area & extra sensitive parts of the skin.
Read More
View all ingredients
Deionised Water, Cetearyl Alcohol, Glycerin, Mineral Oil, Ceteareth-20, Globulus Leaf (Eucalyptus) Oil, Phenoxyethanol, Camphor, Menthol Crystals, Tocopheryl Acetate (Vitamin E), Disodium EDTA, Methylparaben, Ethylparaben, Butylparaben, Propylparaben.
Eucalyptus Oil promotes wonderful anti-inflammatory & healing properties.
Enriched with Camphor Oil & Menthol, this cream helps relieve muscle & joint pain, & soothe other injuries.
Formulated with Vitamin E to help reduce moisture loss, refresh and nourish skin.
Can be applied as a chest rub to help breathe easy & relieve cough symptoms from common cold or flu.
Massage gently into skin as often as required to achieve best results. Avoid the eye area & extra sensitive parts of the skin.
View our other Australian Creams products here.
Read about Australian Creams #1 most trusted brand in China here.