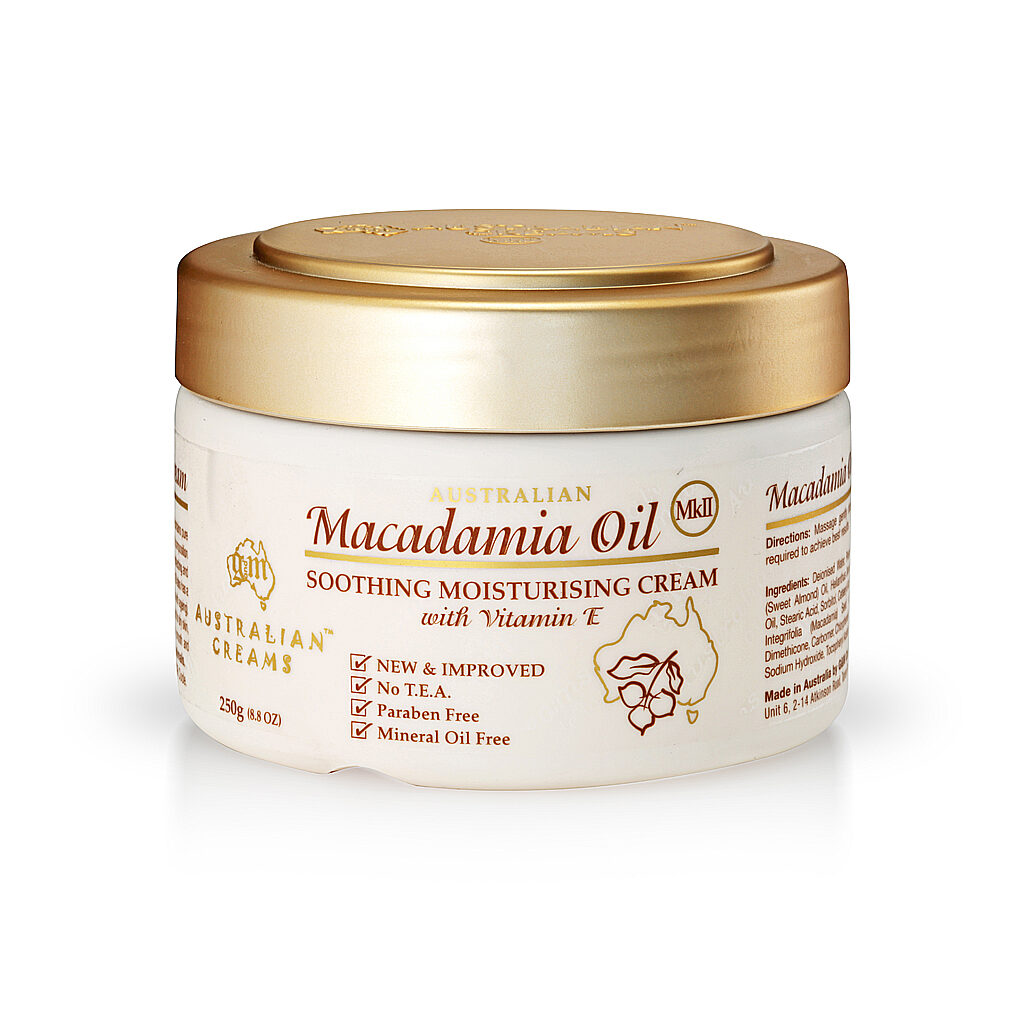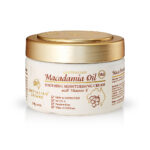 The Australian Creams MKII Australian Macadamia Oil Soothing Moisturising Cream is a light-weight, fast absorbing cream. Provide your skin with the benefits of Macadamia oil - lightweight, stable & quickly absorbing Native Australian oil.
This cream contains pure Australian Macadamia nut oil which has a fatty acid composition similar to sebum. Macadamia Oil is very moisturising, regenerating & deeply penetrating into the skin. Macadamia Oil also provides anti-inflammatory properties, slows the signs of ageing, improves the appearance of scars, sunburns & assists with skin cell regeneration. Enriched with Sunflower & Sweet Almond oils for more benefits to your skin. Suitable for all skin types. Particularly good for mature & dry skin. Can be used on the face & body.
Read More
View all ingredients
Deionised Water, Prunus Amygdalus Dulcis (Sweet Almond) Oil, Helianthus Annuus (Sunflower) Seed Oil, Stearic Acid, Sorbitol, Cetearyl Alcohol, Glycol Stearate, Integrifolia (Macadamia) seed oil, Phenoxyethanol, Dimethicone, Carbomer, Chlorphenesin, Fragrance, Lanolin, Sodium Hydroxide, Tocopheryl Acetate (Vitamin E), Disodium EDTA.
Nourishes, softens & regenerates skin keeping it hydrated, smooth & supple.
Improves appearance of fine lines, wrinkles, scars, sunburn & other minor skin irritations.
Assists in restoring the skin's protective barrier & the reduction of moisture loss.
Provides anti-inflammatory properties.
Enhanced with Sunflower & Sweet Almond oils to nourish & soothe skin.
Watch our video here.
Massage gently into skin as often as required to achieve best results.
View our other Australian Creams MKII products here.