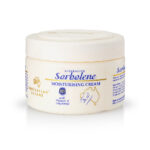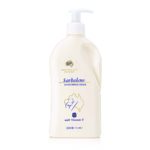 Australian Creams Sorbolene Moisturising Cream with 10% Glycerin has been specifically formulated to help reduce moisture loss from the skin & help create a barrier against harmful environmental elements that cause damage & irritation.
With no added colouring or perfumes, Australian Creams Sorbolene Cream is very gentle & safe to help alleviate the discomfort of eczema, psoriasis, skin irritations & various rashes. This moisturising cream is suitable for sensitive skin including babies. Suitable for all skin types and ages. Highly recommended for dry, damaged & sensitive skin. Can be used all over the body.
Read More
View all ingredients
Deionised Water, Glycerin, Cetearyl Alcohol, Mineral Oil, Ceteareth-20, Phenoxyethanol, Tocopheryl Acetate (Vitamin E), Disodium EDTA, Methylparaben, Ethylparaben, Butylparaben, Propylparaben.
Formulated with guaranteed 10% Glycerin to reduce moisture loss & protect against harsh environmental elements.
Helps reduce discomfort of dry skin conditions.
Gentle & safe for sensitive skin including babies.
Massage gently into skin as often as required to achieve best results.
View our other Australian Creams products here.
Read about Australian Creams #1 most trusted brand in China here.