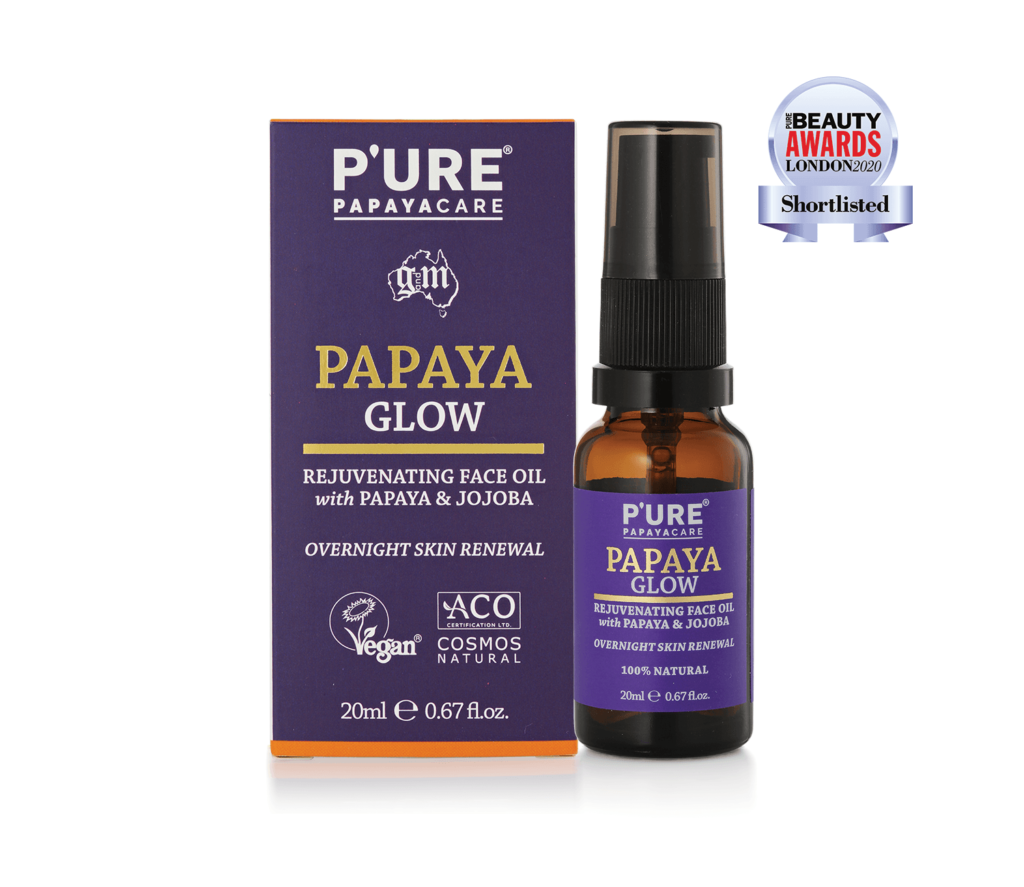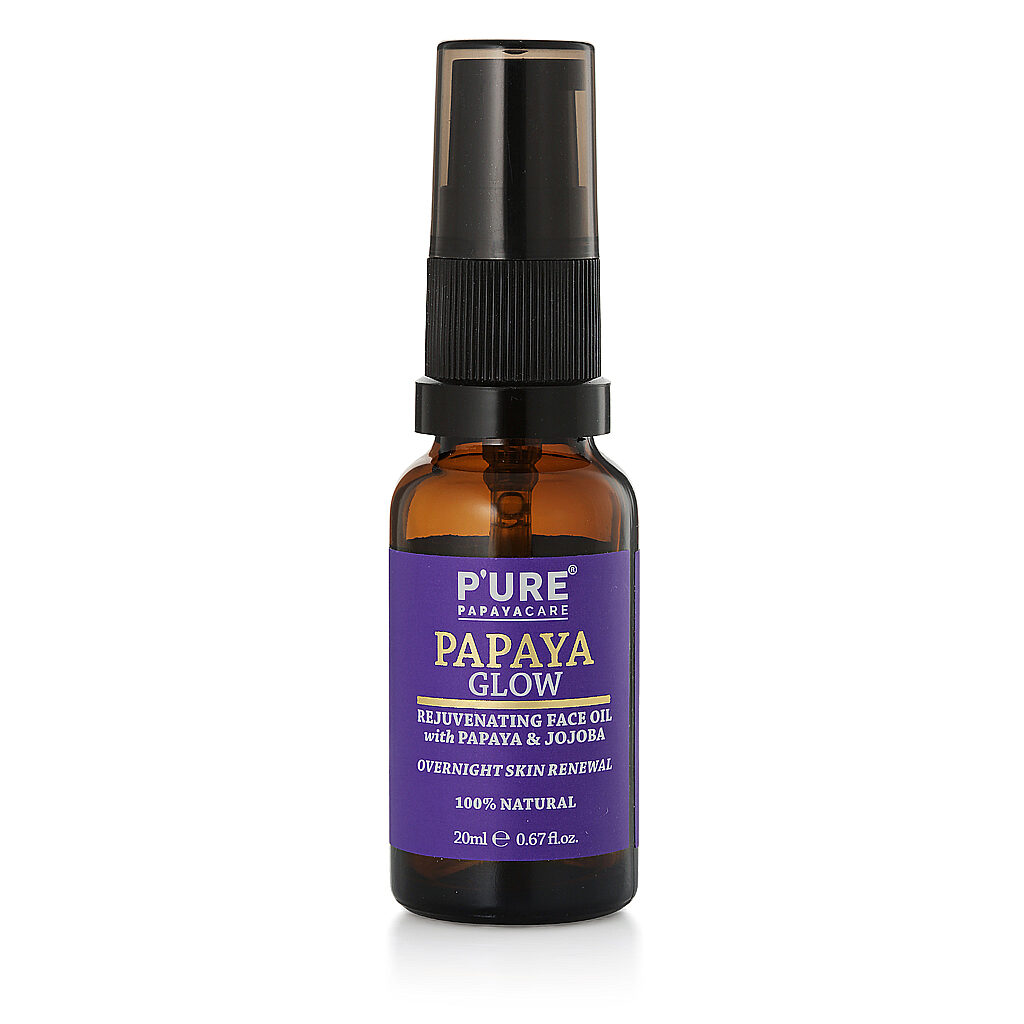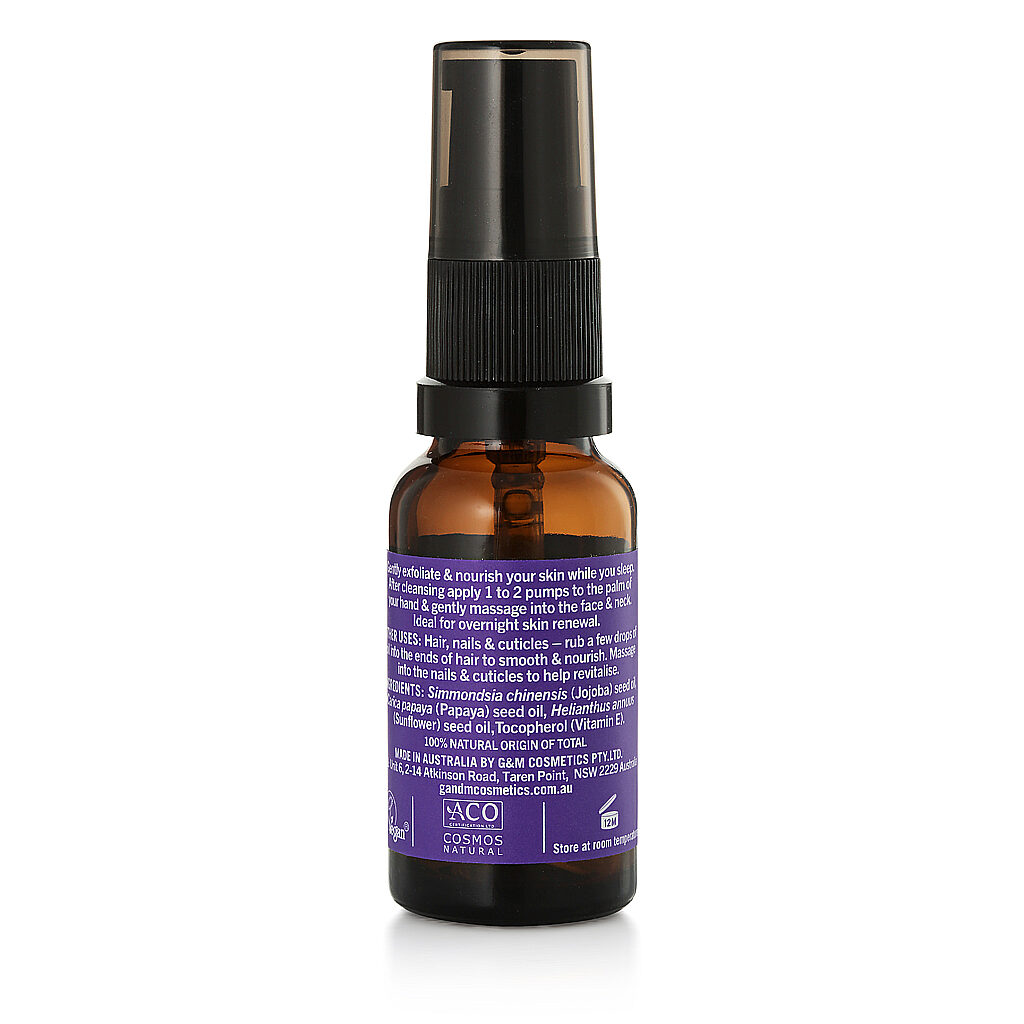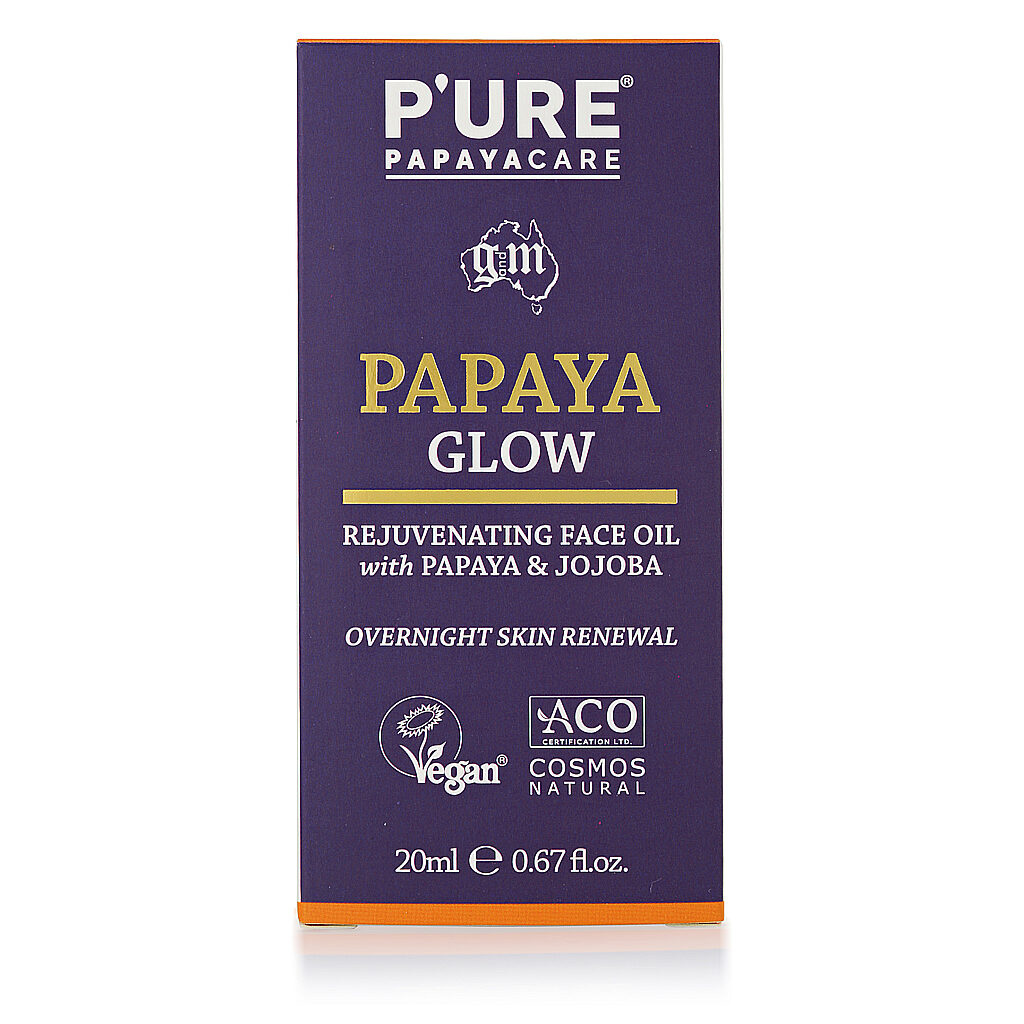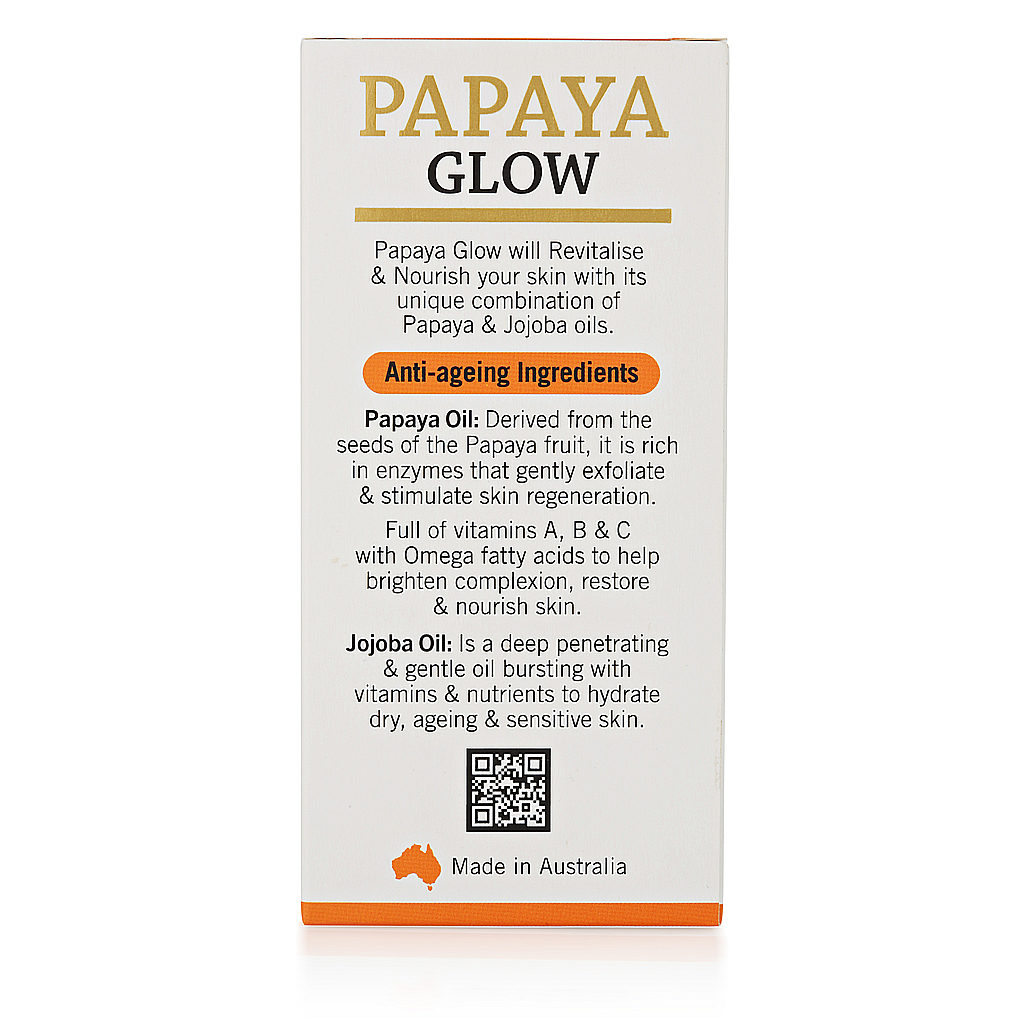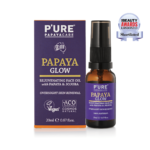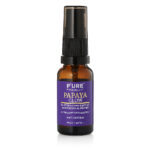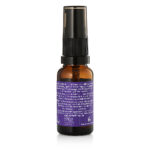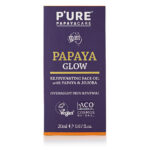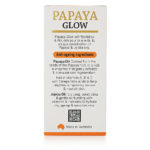 P'URE Papayacare Papaya Glow Rejuvenating Face Oil gently exfoliates & nourishes your skin while you sleep. Papaya Glow stimulates skin regeneration to help brighten complexion, restore & nourish skin with a unique combination of Papaya & Jojoba Oil.
P'URE Papayacare Papaya Glow Rejuvenating Face Oil is suitable for all skin types. Ideal for overnight skin renewal. Formulated without petroleum, parabens, sulphates, artificial colours & fragrances.
Read More
View all ingredients
Simmondsia Chinensis (Jojoba) Seed Oil, Carica Papaya Seed Oil, Helianthus Annuus (Sunflower) Seed Oil, Tocopherol (Vitamin E).
Papaya: Derived from the seeds of the Papaya fruit, it is rich in enzymes that gently exfoliate & stimulate skin regeneration. Full of vitamins A, B & C with Omega fatty acids to help brighten complexion, restore & nourish skin.
Sustainable – Papaya seeds are often treated as waste. Using the seeds to make Papaya Seed Oil that is wonderful for our skin is a fantastic way to reduce waste.
Jojoba Oil is a deep penetrating & gentle oil bursting with vitamins & nutrients to hydrate dry, ageing & sensitive skin.
Why is Jojoba oil unique? It contains unique wax esters that are similar to this found naturally in skin. Jojoba oil delivers nutrients well into the skin.
Sensitive skin formula suitable for irritated skin.
100% Active, 100% Natural COSMOS certified & Vegan registered
After cleansing apply 1 to 2 pumps to the palm of your hand & gently massage into the face & neck.
Other uses:
Hair: Rub a few drops of oil into the ends of hair to smooth & nourish.
Nails & Cuticles: Massage into the nails & cuticles to help revitalise.
Use in combination with P'URE Papayacare Papaya Facial Cleanser, Papaya Eye Serum, & Papaya Face & Neck Lotion.
View our other P'URE Papayacare products here.