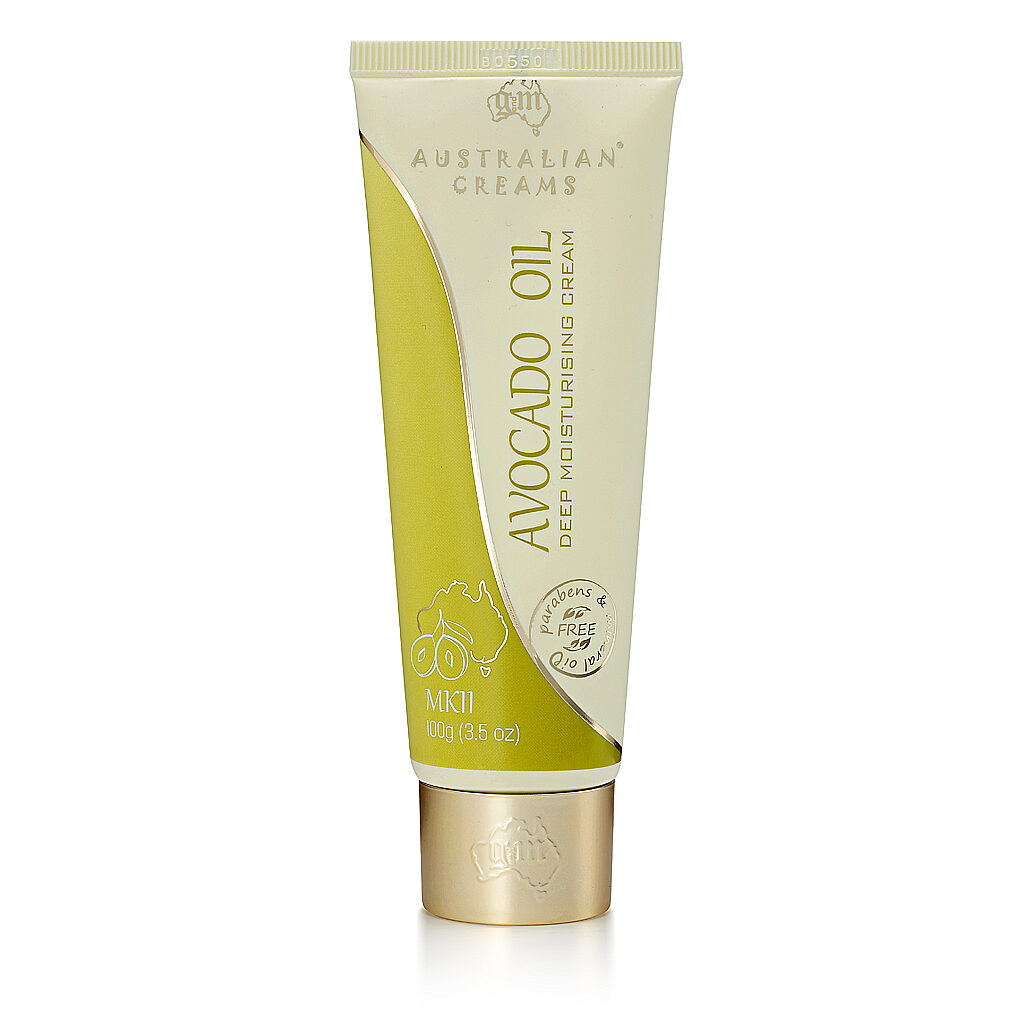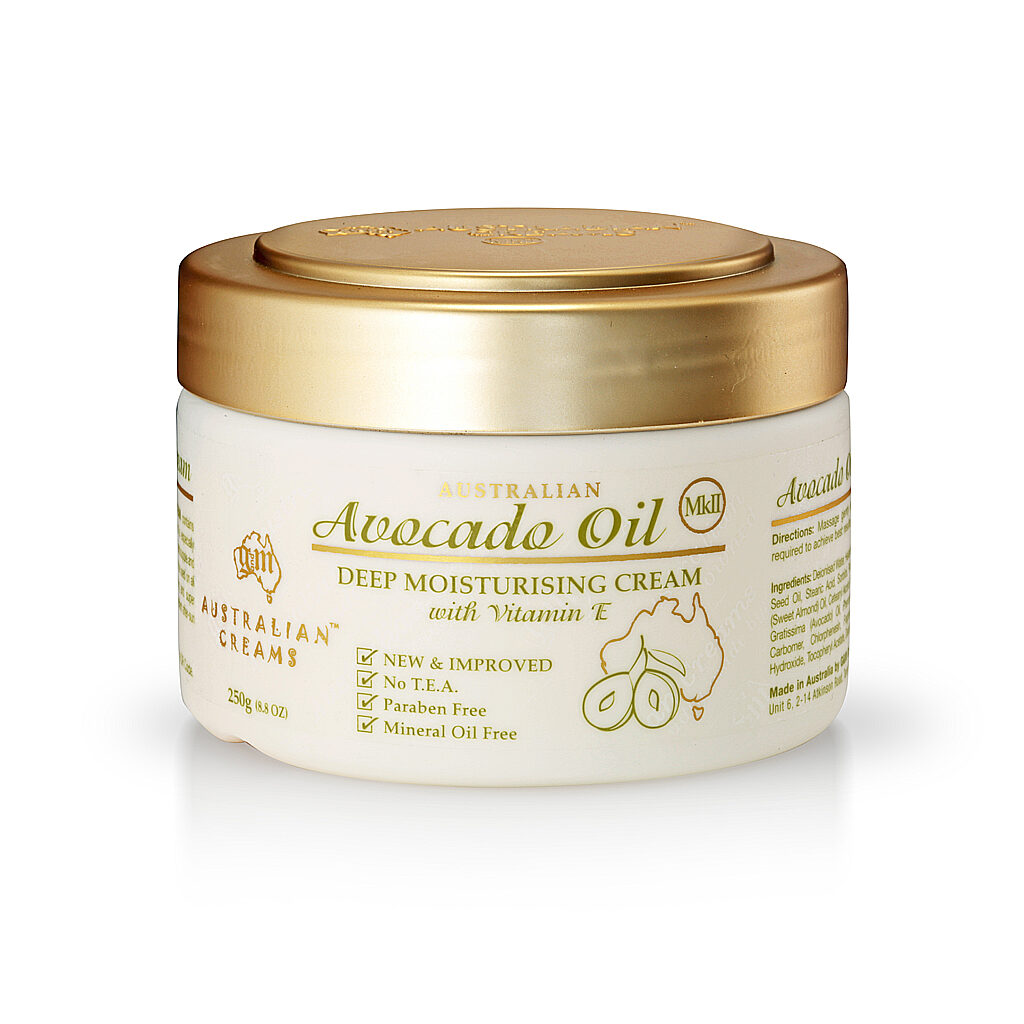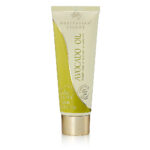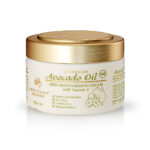 The Australian Creams MKII Australian Avocado Oil Deep Moisturising Cream is a fast absorbing. non-greasy cream. Featuring a rich blend of Australian Avocado Oil & Vitamin E, to nourish, soothe & protect the skin. This unique formulation keeps skin glowing, soft & supple.
Avocados are very rich in healthy fatty acids, vitamins & antioxidants. Avocado Oil is easily absorbable & known to help transport active ingredients into the skin, restoring nutrients, mobilising collagen content & maintaining moisture. Soothing & super moisturising this non-greasy cream is also an excellent after-sun skin conditioner. Enriched with Sunflower & Sweet Almond oils for more benefits to your skin. Recommended for dry, combination & sensitive skin. Can be used all over the body.
Read More
View all ingredients
Deionised Water, Helianthus Annuus (Sunflower) Seed Oil, Stearic Acid, Sorbitol, Prunus Amygdalus Dulcis (Sweet Almond) Oil, Cetearyl Alcohol, Glycol Stearate, Persea Gratissima (Avocado) Oil, Phenoxyethanol, Dimethicone, Carbomer, Chlorphenesin, Fragrance, Lanolin, Sodium Hydroxide, Tocopheryl Acetate (Vitamin E), Disodium EDTA.
Avocado Oil is rich in over 25 vital nutrients including vitamins (A, B, C, E, & K) & minerals including Copper, Potassium, Iron, Magnesium & Phosphorus.
Avocado Oil deeply penetrates into the skin, restoring nutrients & leaving the skin well-hydrated, nourished & soft.
Avocados also help remove dead skin cells & accelerate the skin cell regeneration. They also effectively control acne or breakouts in the skin.
Avocado Oil helps mobilise & increase collagen content.
Excellent after-sun skin conditioner.
Enhanced with Sunflower & Sweet Almond oils to nourish & soothe skin.
Read our blog on the benefits of Avocado Oil.
Watch our video on Australian Creams MKII range here.
Massage gently into skin as often as required to achieve best results.
View our other Australian Creams MKII products here.