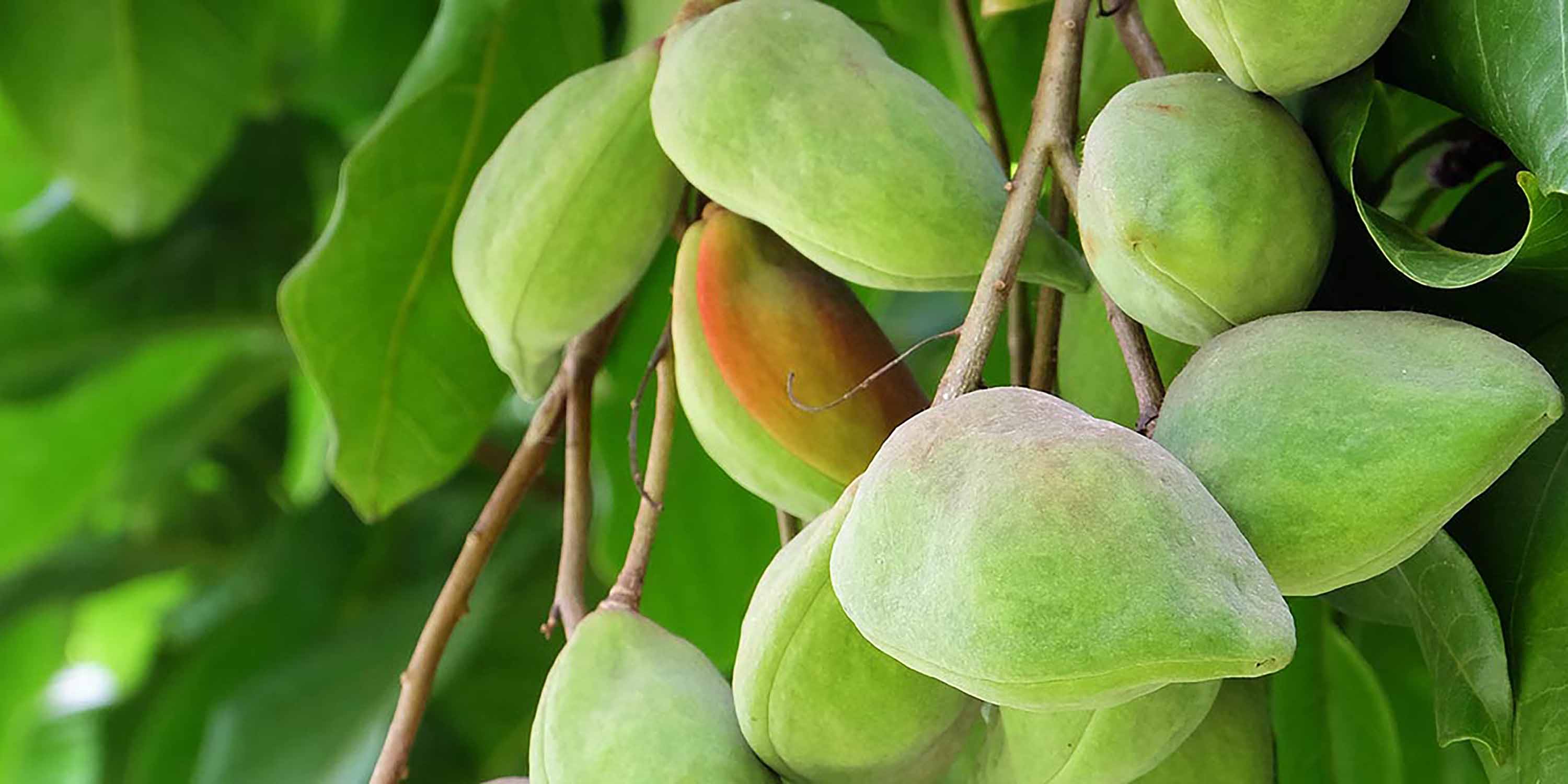 Health & Beauty Hub
Kakadu Plum – The Phenomenal Skincare Ingredient
The secret is out!
How much do you know about the ingredients of your everyday skincare?
We have been in skincare business for over 25 years, have a very talented PhD Chemist in-house, and we definitely know EVERYTHING about the best ingredients and oils which are the most popular in nowadays skincare market. So, let us start the educational series about beauty hidden gems and tell you some of our secrets!
Today's hero is Kakadu Plum, the phenomenal skincare ingredient.
Do you know what food contains the most vitamin C? Is it an orange? Or may be a kiwi fruit? No. Science has identified the Native Australian bushfood, Kakadu Plum, as the world's richest NATURAL source of vitamin C, which makes it an excellent ingredient in skincare products.
Can you imagine that Kakadu Plum has 70 times more Vitamin C than citrus? Studies show the concentration of Vitamin C in Kakadu Plum to be as high as 3700 mg per 100g (compared with 50 mg/100g for oranges).
The Vitamin C found in Kakadu Plum is also the most stable Vitamin C in nature, meaning it holds its nutrient value for much longer.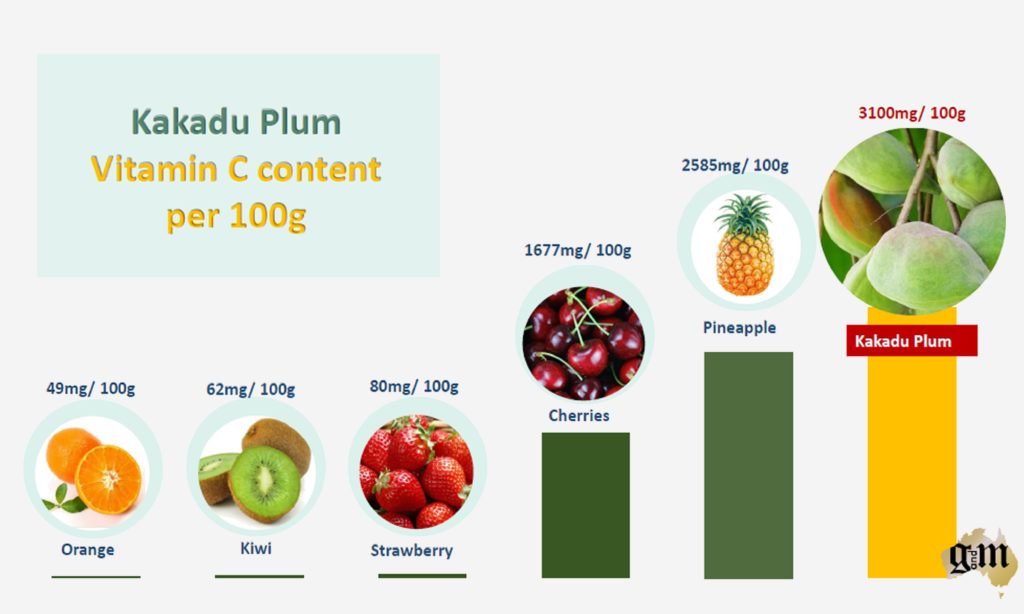 Due to its massive vitamin C content Kakadu Plum delivers unbeatable benefits to your skin:
Powerful natural antioxidant to protect the skin by reducing and counteracting free radical production
Enhance brightness, radiance and luminosity
Reduce wrinkles and improve skin texture
Lighten dark spots and reduce the appearance of acne scarring
Increases collagen synthesis
Improves elasticity
That is why Kakadu Plum is becoming an increasingly popular ingredient in skincare products, as the undeniable high content of Vitamin C has amazing skin benefits.
Kakadu Plum is the key ingredient in our Australian Creams Kakadu Plum Collection. A premium, 5 step, vegan registered, brightening and anti-aging skincare regime. The Kakadu Plum Collection features: Gentle Hydrating Facial Cleanser, Revitalising Facial Toner, Rejuvenating Eye Serum, Cooling Moisturising Lotion and Face & Neck Firming Cream.
The Kakadu Plum Collection is formulated with ingredients such as Hyaluronic Acid, Alpha-Hydroxy Acids (AHAs), Amino Acids and Rose Geranium Oil, alongside Kakadu Plum to deliver increase brightening and anti-aging results.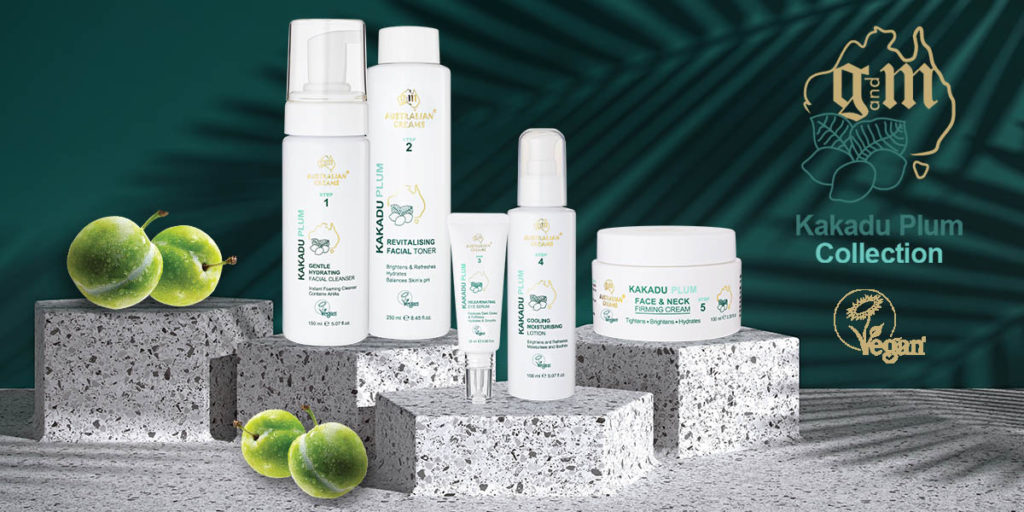 Click here to find your closest retailer.