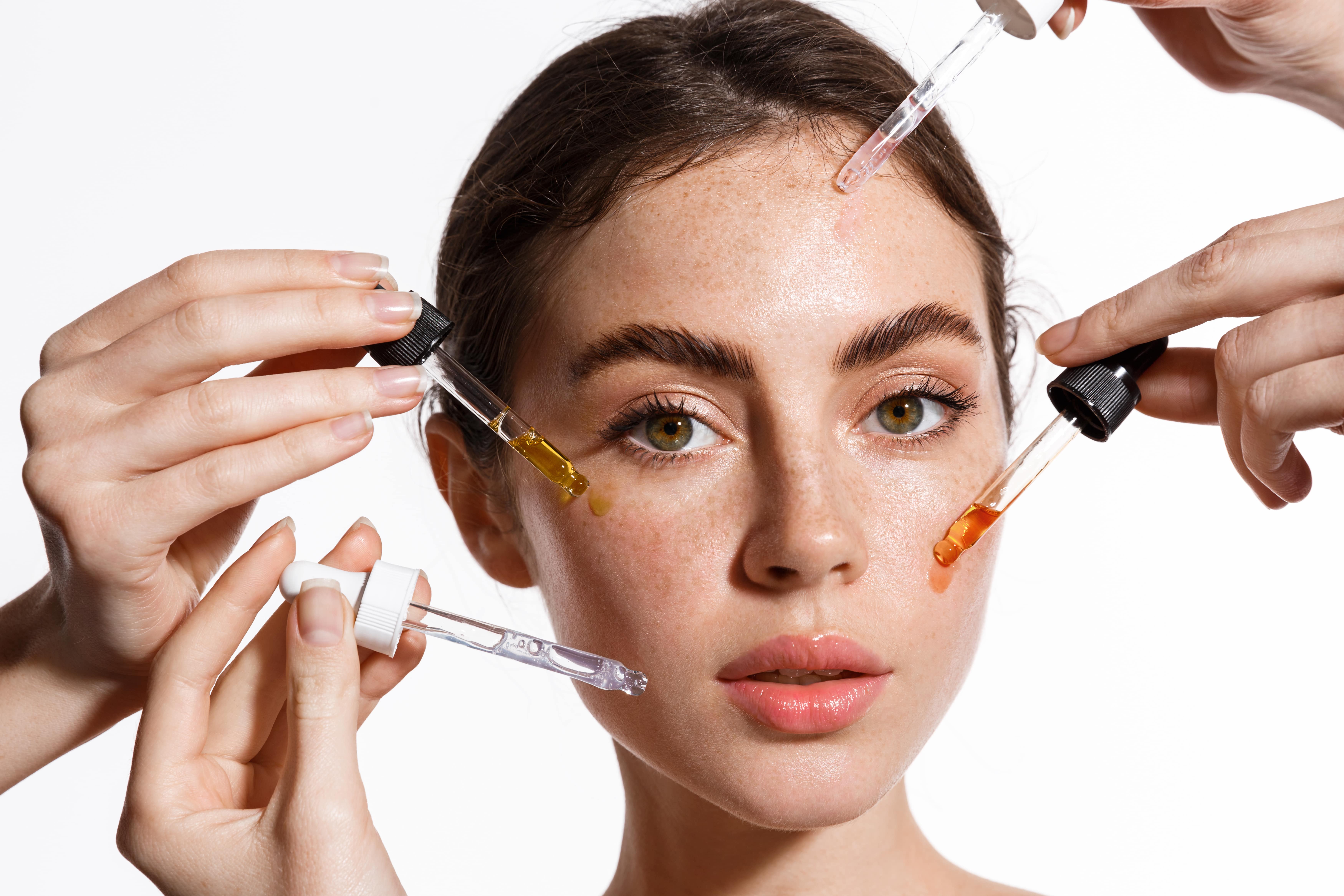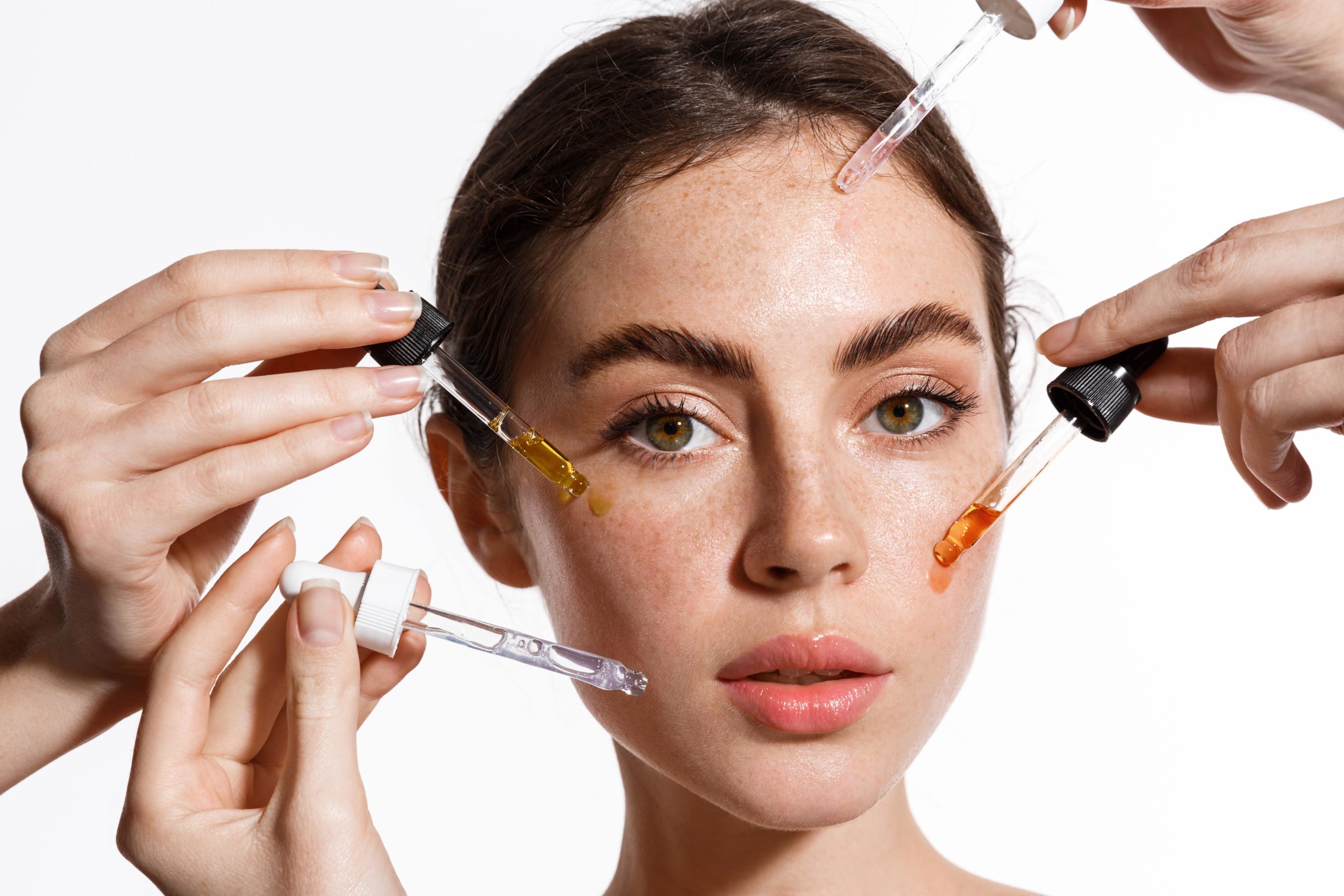 Health & Beauty Hub
Why Do You Need Vitamin C In Your Skincare Routine?
Vitamin C is one of the best anti-aging ingredients on the market. It may help slow early skin aging, prevent sun damage, and improve the appearance of wrinkles, dark spots, and acne.
It can act as a collagen booster, by speeding up the production of collagen and elastin, keeping skin plump and firm.
Brightening, it helps to fade dark spots and brighten overall skin tone.
Its antioxidant properties can help your skin's natural regeneration process in repairing damaged skin cells.
What is Vitamin C?
Vitamin C (also known as ascorbic acid and L-ascorbic acid) is a nutrient that plays a vital role in keeping your skin healthy. It can be taken as a supplement or topically. When it comes to healthy skin, topical Vitamin C is significantly more effective than consuming it [1]. Collagen is a major building block of skin. Vitamin C supports collagen production, thickens the dermis, diminishes fine lines, and is essential for firm, youthful skin.
What does Vitamin C do to your skin?
Moreover, Vitamin C is an antioxidant, protecting skin cells from damaging free radicals caused by UV exposure [2]. Topical Vitamin C can help prevent premature aging of the skin, restoring a youthful, smooth appearance to the skin. It also inhibits melanin production in the skin, which helps to lighten hyperpigmentation and brown spots, even out skin tone, and enhance skin radiance. In addition, Vitamin C also keeps the skin hydrated [3]. Generally, Citrus fruits, for example, oranges, are rich in Vitamin C widely used in cosmetic products. However, did you know the Australian Kakadu Plum, contains 70 times more natural Vitamin C content than oranges? [4], and is used in our products eg: Kakadu Plum-Hydrating Facial Cleanser, Revitalising Facial Toner, Eye Serum, Moisturising Lotion, Face Mist, Face and Neck Cream.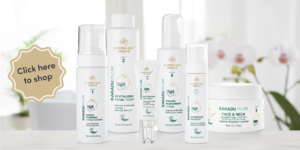 The Kakadu Plum Collection is premium, 5 step, vegan registered and is formulated with ingredients such as Kakadu Plum to deliver increased brightening and anti-aging results as well as hyaluronic acid, alpha hydroxy acids, amino acids and rose geranium oils.
We source our Vitamin C from and Kakadu Plum:
Kakadu Plum is a fruit that originated in Australia and has a self-defence system designed to combat harsh Australasian rays. The Vitamin C found in Kakadu Plum is also the most stable vitamin c in nature meaning it holds its nutrient value for much longer.
From boosting collagen production to diminishing the signs of aging to correcting dark spots, Vitamin C is a highly effective skincare ingredient with a wide range of benefits. By sourcing these potent Vitamin C extracts from natural sources, you can ensure it will leave your skin bright, radiant and luminous.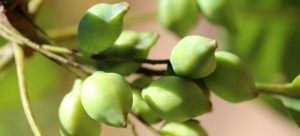 Al-Niaimi, Firas, and Nicole Yi Zhen Chiang. "Topical Vitamin C and the Skin: Mechanisms of Action and Clinical Applications." The Journal of clinical and aesthetic dermatology vol. 10,7 (2017): 14-17.
Pullar JM, Carr AC, Vissers MCM. The roles of vitamin C in skin health. Nutrients. 2017;9(8):866.
Bolke, L.; Schlippe, G.; Gerß, J.; Voss, W. A Collagen Supplement Improves Skin Hydration, Elasticity, Roughness, and Density: Results of a Randomized, Placebo-Controlled, Blind Study. Nutrients 2019, 11, 2494.
Focus on Kakadu Plum RIRDC Pub. No. 14-115. https://anfab.org.au/edit/research_publications/14-115_KakaduPlum.pdf