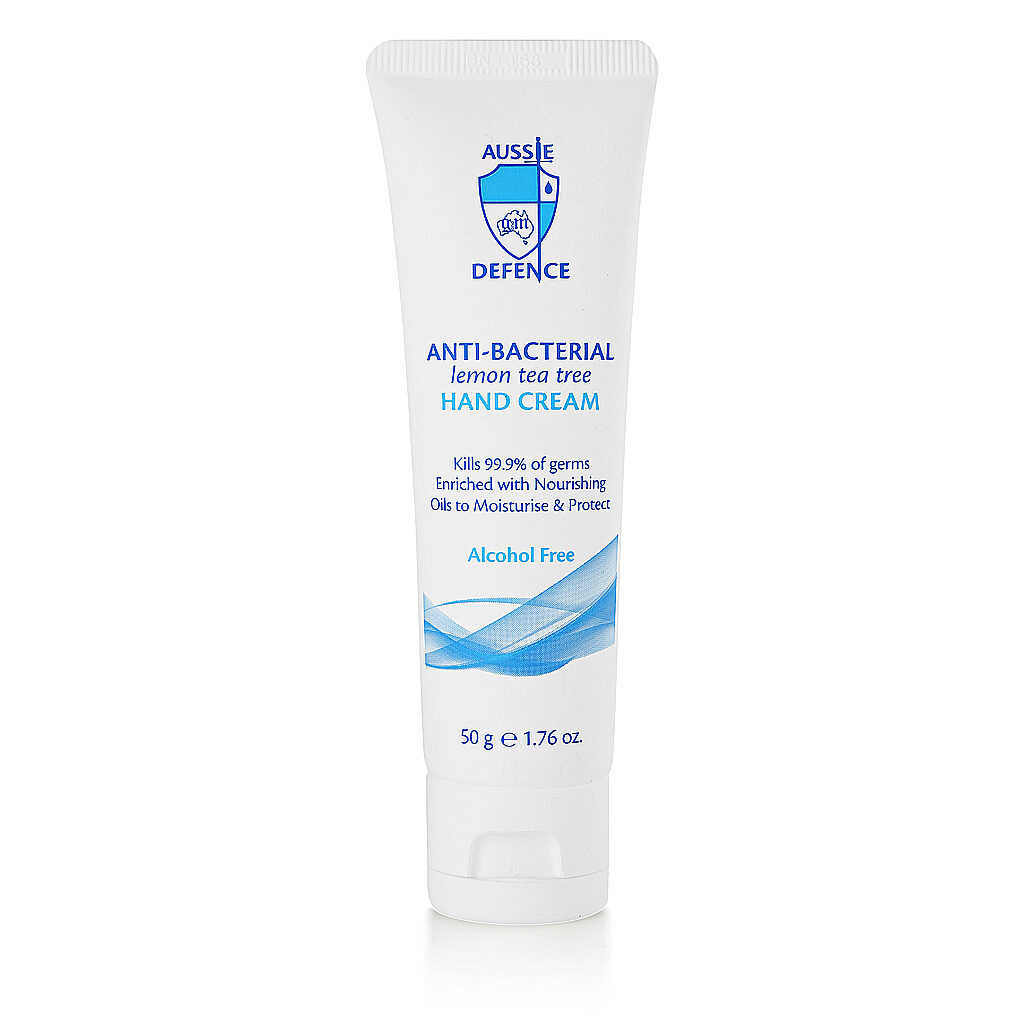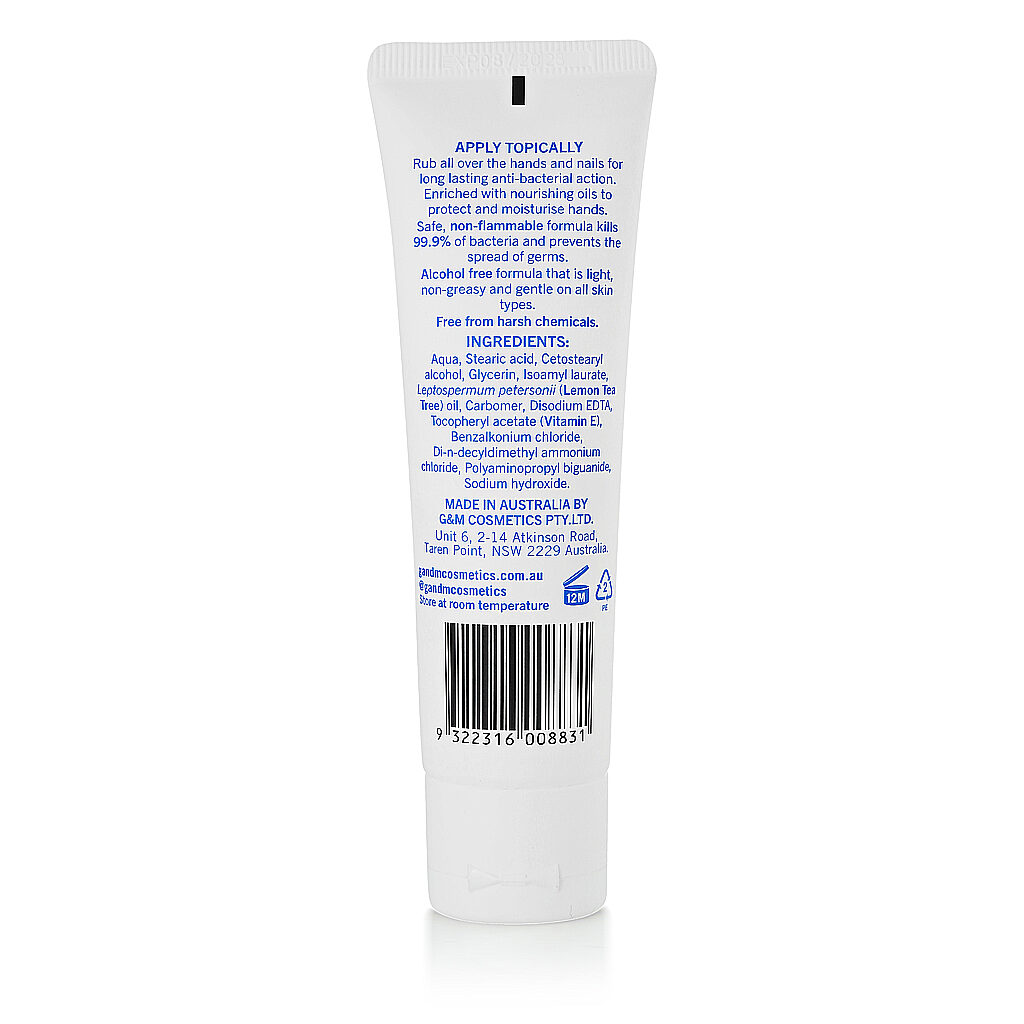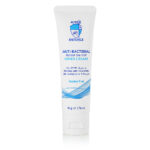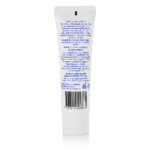 G&M Cosmetics' Aussie Defence® Anti-Bacterial Lemon Tea Tree Hand Cream is the final step in our antiseptic hand treatment regime, providing you with long-lasting anti-bacterial action.
According to our clinical study, this safe, non-flammable formula kills 99.9% of harmful bacteria & prevents the spread of germs. Enriched with a nourishing oil to protect & moisturise hands. The Aussie Defence Anti-Bacterial Hand Cream is alcohol free, Vegan friendly, light, non-greasy & gentle an all skin types. Effective for up 4 hours. Recommended for all skin types.
Read More
View all ingredients
Aqua, Stearic Acid, Cetostearyl alcohol, Glycerin, Isoamyl laurate, Leptospermum petersonii (Lemon Tea Tree) oil, Carbomer, Disodium EDTA, Tocopheryl acetate (Vitamin E), Benzalkonium chloride, Di-n-decyldimethyl ammonium chloride, Polyaminopropyl biguanide, Sodium hydroxide.
Laboratory proven to kill 99.99% of germs
Enriched with nourishing Lemon Tea Tree oil, a mild natural antiseptic, to protect & moisturise hands.
Gentle on the skin
Safe, non-flammable & non-toxic
Effective for up 4 hours
Vegan friendly
Free from harsh chemicals & alcohol
Comes in a convenient, easy to carry 50g size
Rub all over the hands & nails for long lasting anti-bacterial action.
View our other Aussie Defence products here.
Read more about the effects of overexposure to alcohol in skincare here.