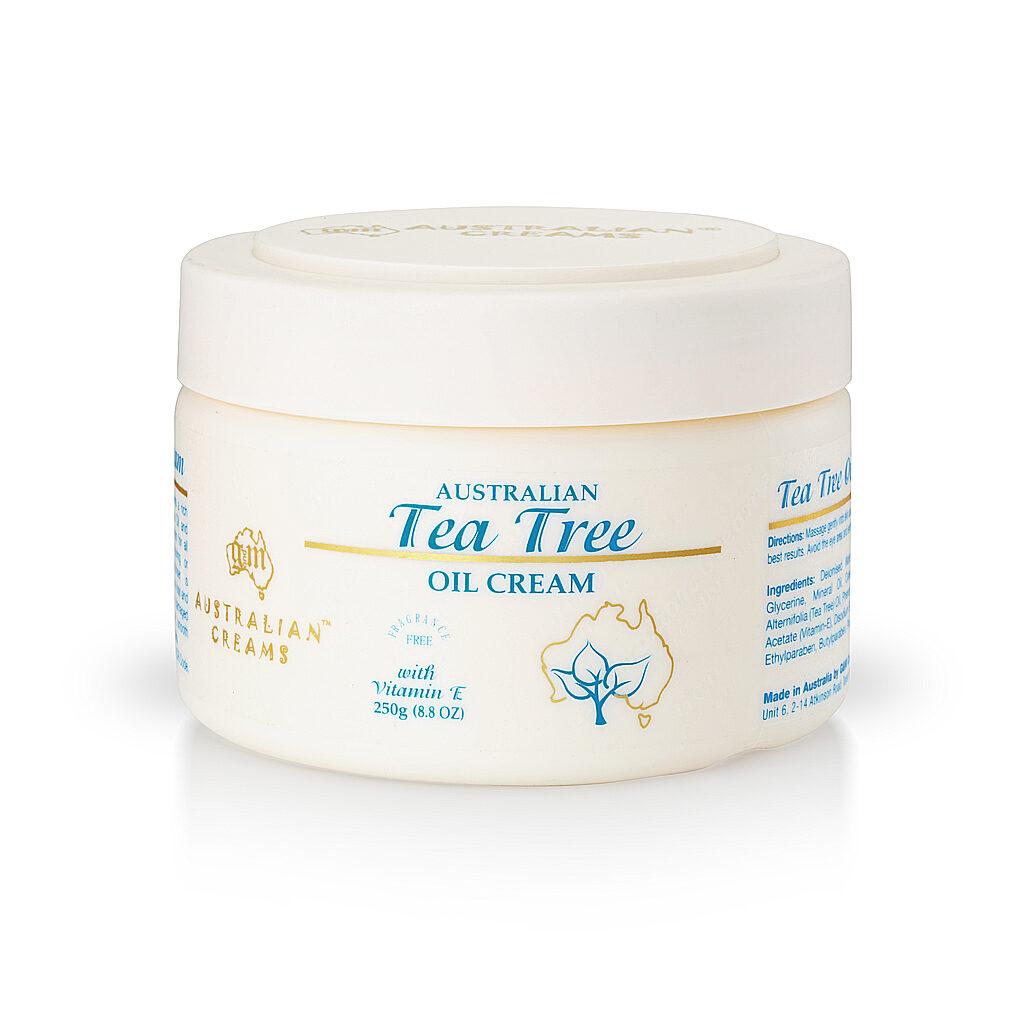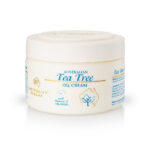 Australian Creams Tea Tree Oil Cream features a rich blend of pure natural Australian Tea Tree Oil & Vitamin E to create a nourishing cream for all skin types. Tea Tree Oil is a natural anti-bacterial disinfectant which has tremendous antiseptic & anti-inflammatory benefits. Tea Tree Oil helps reduce moisture loss & soothe dry skin by reducing itching & irritation, it is effective in treating eczema. Due to its antiseptic properties, it may also assists in combating oily skin, calm redness & swelling, & reduce acne, leaving skin smooth & clear.
Suitable for all skin types. Recommended for oily & sensitive skin. Can be used all over the body. Avoid the eye area & extra sensitive parts of the skin.
Read More
View all ingredients
Deionised Water, Cetearyl Alcohol, Glycerine, Mineral Oil, Ceteareth-20, Melaleuca Alternifolia (Tea Tree) Oil, Phenoxyethanol, Tocopheryl Acetate (Vitamin E), Disodium EDTA, Methylparaben, Ethylparaben, Butylparaben, Propylparaben.
Tea Tree Oil has excellent natural anti-inflammatory, antibacterial & antiseptic properties. It can help relieve discomfort of dry & itchy skin, acne, minor cuts, wounds & other skin irritations.
Also reduces moisture loss, hydrate & nourish skin keeping it soft, supple & smooth.
Good for sensitive skin, effective in treating eczema.
Massage gently into skin as often as required to achieve best results. Avoid the eye area & extra sensitive parts of the skin.
View our other Australian Creams products here.
Read about Australian Creams #1 most trusted brand in China here.