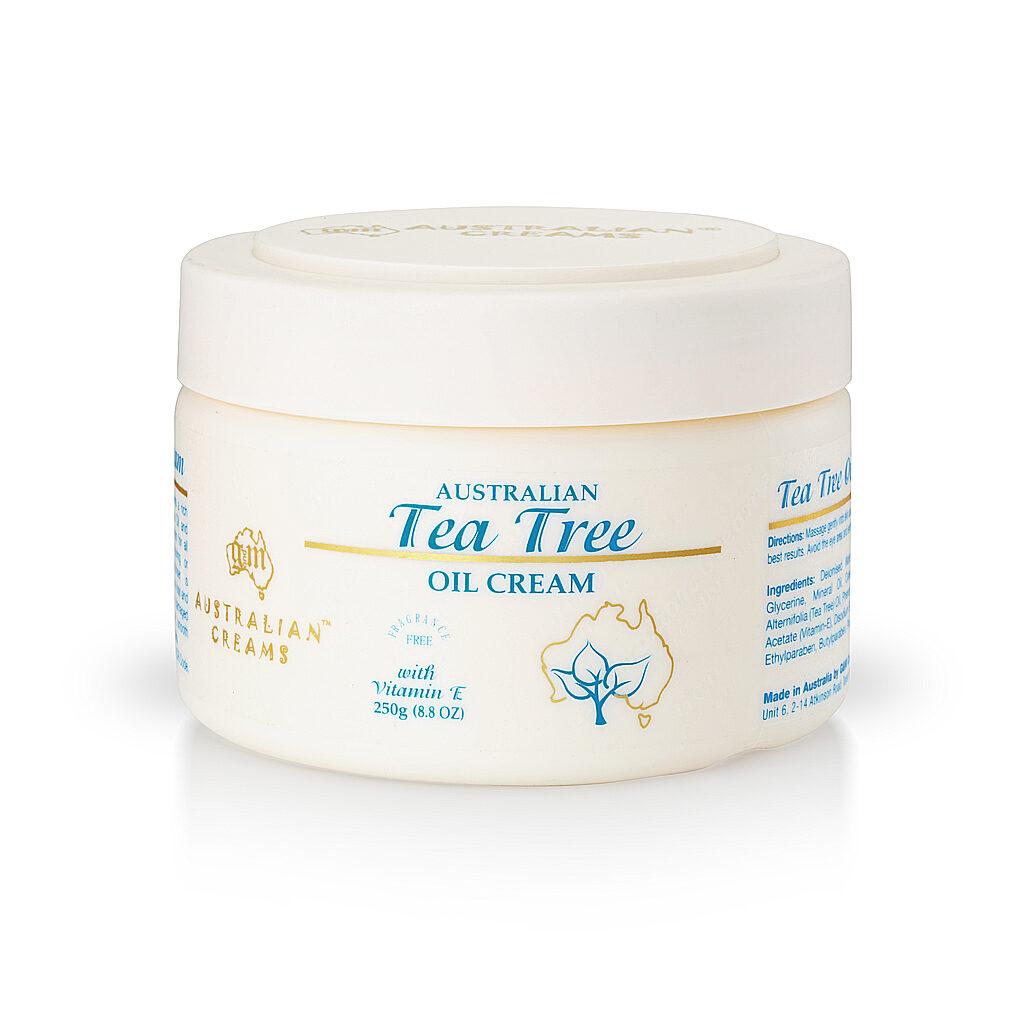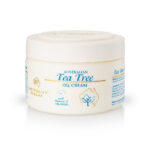 Australian Creams Tea Tree Oil Cream features a rich blend of pure natural Australian Tea Tree Oil & Vitamin E to create a nourishing cream for all skin types. Tea Tree Oil is a natural anti-bacterial disinfectant. G&M's Tea Tree Oil formula helps to reduce moisture loss & soothe dry skin by reducing itching & irritation, it is formulated for use on sensitive skin including eczema prone skin. Due to its antiseptic properties, it may also assist in combating oily skin, calm redness & reduce acne, leaving skin smooth & clear.
Suitable for all skin types. Recommended for oily & sensitive skin. Can be used all over the body. Avoid the eye area & extra sensitive parts of the skin.
Read More
View all ingredients
Deionised Water, Cetearyl Alcohol, Glycerine, Mineral Oil, Ceteareth-20, Melaleuca Alternifolia (Tea Tree) Oil, Phenoxyethanol, Tocopheryl Acetate (Vitamin E), Disodium EDTA, Methylparaben, Ethylparaben, Butylparaben, Propylparaben.
Tea Tree Oil has excellent natural antimicrobial properties. It can help relieve discomfort of dry & itchy skin, acne, minor cuts, wounds & other skin irritations.
Also reduces moisture loss, hydrates & nourish skin keeping it soft, supple & smooth.
Good for sensitive skin, including eczema prone skin.
Massage gently into skin as often as required to achieve best results. Avoid the eye area & extra sensitive parts of the skin.
View our other Australian Creams products here.
Read about Australian Creams #1 most trusted brand in China here.